What is coliving and how does it work? Find out here!
Find out more about coliving, how does it work, and how coliving is different from a traditional kost or other housing.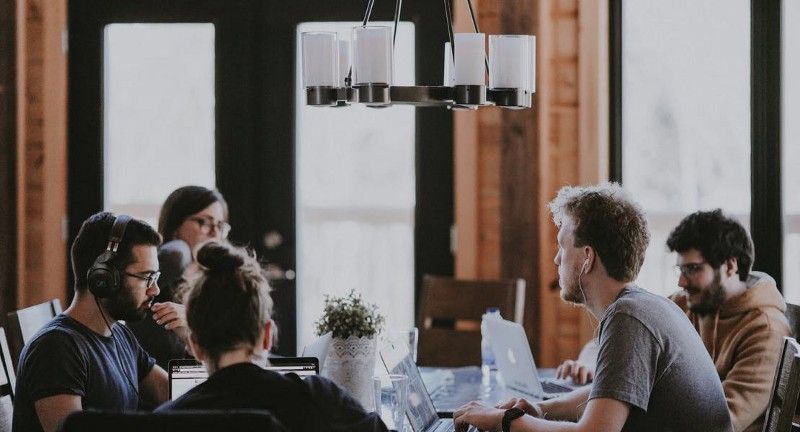 Since the last 5 years or so, the existence of coworking spaces has become a trend among urban workers and ex-pats. This collaborative work environment offers the flexibility that is sought after in order to support company efficiency.
Now, there is also a similar concept that will complement the comfortable living space for young professionals, namely coliving space. Here, each tenant will live together as a community that can collaborate with each other.
Coliving spaces can answer more complex needs to support work, from meetings to more intensive teamwork with other tenants.
The concept of coliving as a shared housing
In some countries, coliving has developed into a new trend. Even so, the basic concept of this shared housing has actually been around for a long time. Coliving has more or less adopted the concept of student dormitories which first appeared in the 19th century in western countries.
However, nowadays coliving is more developed as co-housing for young workers in urban areas. The concept of coliving space has been adapted to millennial characters who like freedom, flexibility, and who definitely don't want to bother taking care of household chores.
Coliving space is designed in a dynamic architectural style that is suitable for young people to live in. Not to forget also the complete facilities to pamper the tenants.
The difference between coliving and traditional kost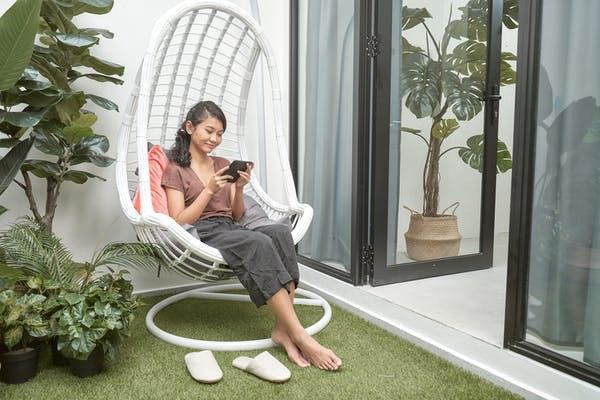 Although both can be said as a place to live together, in fact, coliving and traditional kost are not the same. Coliving tenants live communally with other tenants while in traditional kost, the tenants live separately even though they are on the same roof.
Interactions between tenants
In coliving, the tenants will interact actively with one another without worrying about reducing privacy. Therefore, the concept of shared housing is very suitable for young professionals in urban areas.
Facilities
Coliving offers more complete facilities than traditional kosts, where all tenants can have the same full access to the property.
Designed for convenience
In general, every room in the coliving space has been designed to reduce the burden of household chores. This makes tenants do not need to do daily cleaning.
Community manager
Not only about the facilities and comfort of living together, but coliving space also has a community manager who will ensure that all tenants get the best experience.
The advantages of coliving space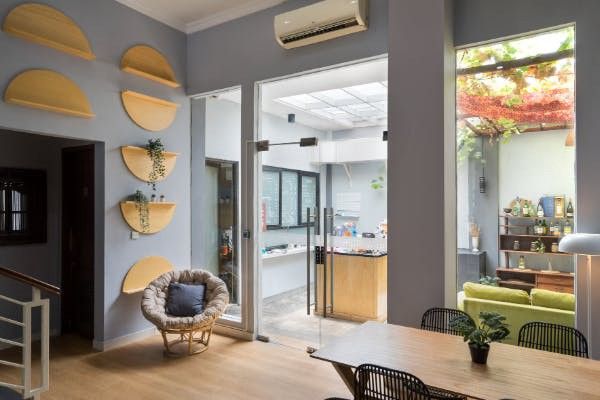 Modern, dynamic life demands millennials to move more actively in order to maintain productivity. There are many considerations that need to be measured before choosing life support so as not to hinder future activities.
Especially about housing, apart from the comfort factor, there are several other things that must be taken into account. Starting from accessibility, community environment, cost efficiency, and also supporting facilities.
In general, coliving is located in strategic locations close to various essential areas such as offices, campuses, recreation centers, and so on. An active community environment can encourage one another to stay productive and motivated.
Furthermore, the rental fees usually include all facilities, electricity & water bills, internet access, and housekeeping. Thus, tenants do not have to bother thinking about other additional costs.
Cove, a modern living solution to support productivity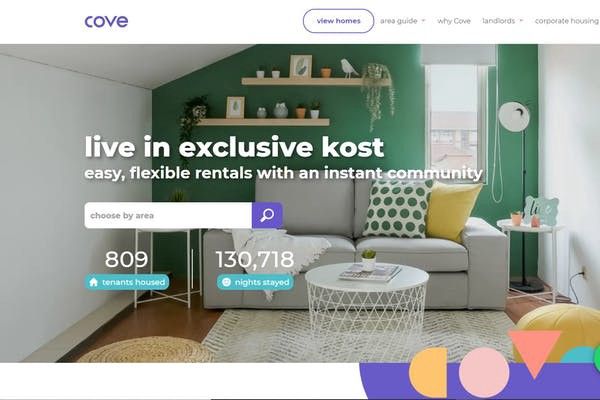 We understand that many tenants are disappointed with their place, which affects their daily productivity. Therefore, we embarked on this mission to change rental housing by prioritizing the needs and comfort of each tenant.
Come join with 809 other tenants in our coliving which are scattered in various strategic areas in Jakarta and its surroundings. Cove is here to create comfortable and modern living with technology that will simplify the rental system.
With an efficient rental fee, you can live in a coliving unit with a stylish design, close to the business center, equipped with the best facilities, and have a higher quality social life.
Moreover, the minimum lease term is only 1 month with a contract that can be renewed automatically at no additional cost. Find out more information here.