Stay fit during the pandemic by living in a coliving space
Not all traditional kost provide sports facilities, so if you want to stay in shape, coliving space can be a smart choice.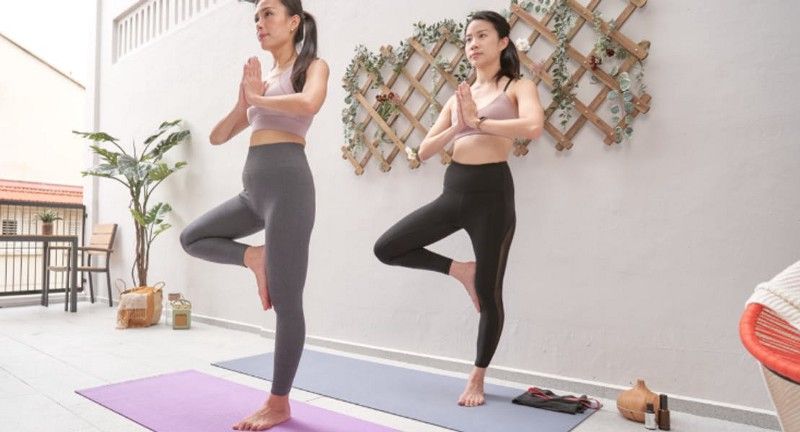 Maintaining health and fitness is very important, especially during a pandemic. By exercising regularly, not only makes the body healthier and boosts the immune system to be stronger, but also helps increase concentration when you are working or studying.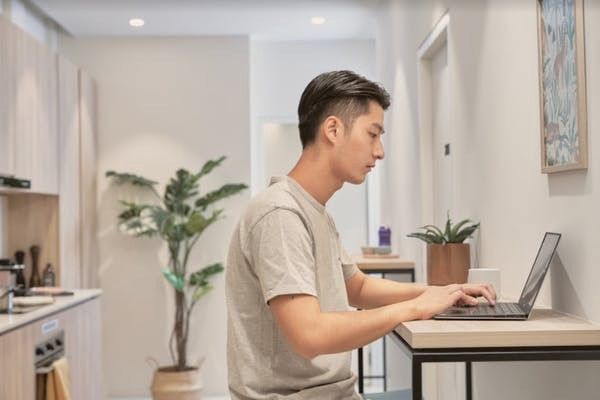 Unfortunately, not all places have supporting facilities such as a gym that can be used to exercise comfortably. Exercising in a traditional kost room also seems difficult due to the limited space. So, what is the best solution to maintaining fitness during a pandemic?
Exercise comfortably in a coliving space
If your current place does not have facilities or the space that can support you to keep your body fit, coliving space can be a good alternative for your needs. Here are some sports activities that you can do comfortably in a coliving space.
Exercising in the comfort of your own room
For those of you who want to exercise in private, you can work out in your room or at the balcony of your coliving unit comfortably. Its wide area allows you to freely perform various kinds of movements, and use various kinds of sports equipment such as dumbbells.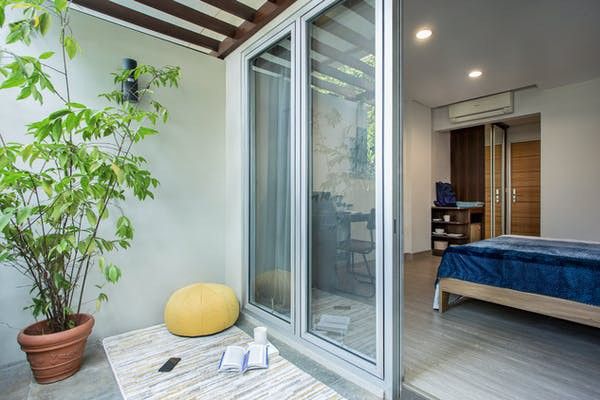 If you need some guidance, all you have to do is open YouTube or launched various sports applications as needed. Find the most suitable and comfortable exercise routine for you, so that you are dedicated and enthusiastic about doing it every day!
Gym facility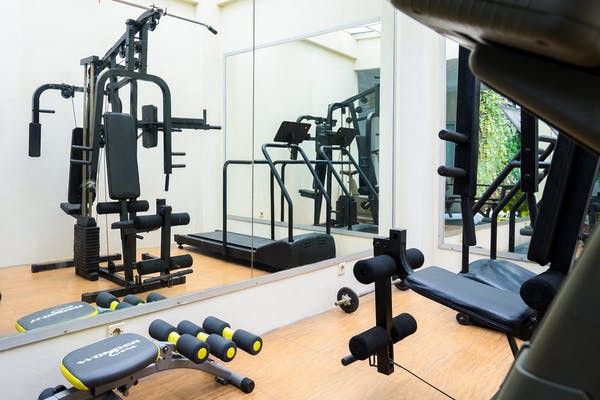 Coliving spaces usually provide gym facilities that can be accessed by all tenants. Yes, if you live in a coliving space, you no longer need to spend extra cost to subscribe to a gym — all facilities are included in your monthly rent!
One thing that you need to take into account when using the gym facilities in the coliving space is to maintain the cleanliness and tidiness of the tools you use. Because this facility will also be used by other tenants.
Swimming
One of the things that sometimes make you lazy is to exercise in hot weather. And, of course, we can feel fed up with the same exercise routine. So, what is the solution?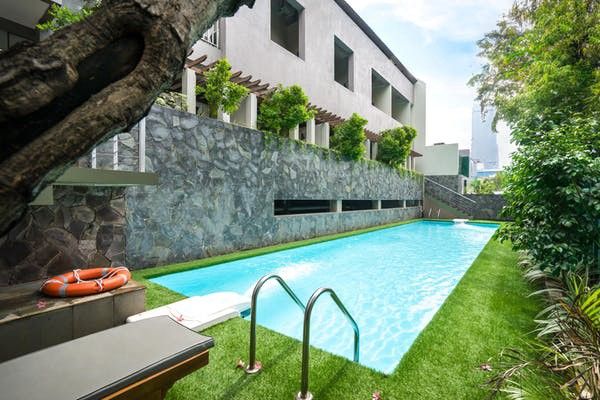 No worries, you can try to use the swimming pool facilities provided by your coliving space! Whether it's hot or late in the afternoon, swimming will certainly feel very refreshing. In addition, it is very important to add variety to your exercise routine, so that you remain committed and excited to exercise every day.
So, those are some sports activities to keep your body in shape that you can do in your coliving space.
If you are interested in knowing more about coliving space and the complete facilities provided, click here now!