Expand your circle and network by living in a coliving space!
By its high collaboration, living in a coliving space can help you expand your business network and friends.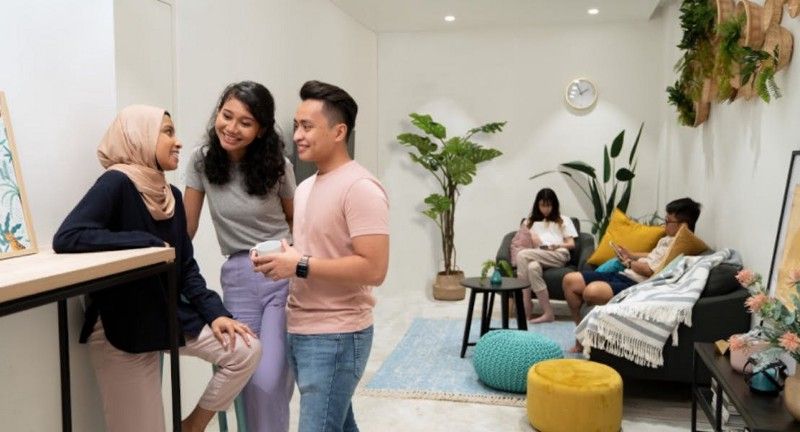 Have you been on a camping event, tour, or retreat? If so, you must know how impressive the experience was. But do you have any idea of the reason behind that feeling?
When you live together and share activities and moments with the same group of people, you will automatically build a strong bond. These bonds are formed through the various circumstances and emotions you experience and feel together — creating moments you will never forget.
Living together in a coliving space can create similar bonds and experiences.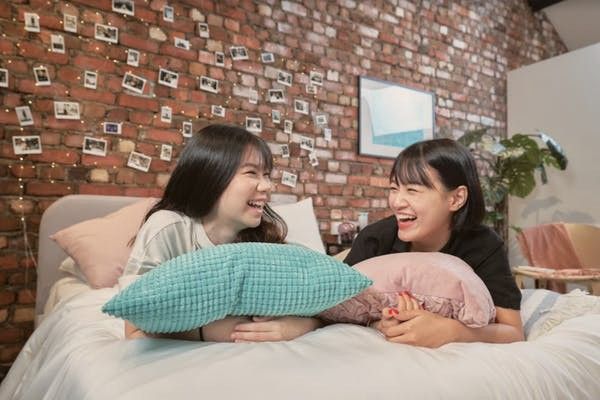 How coliving can help you build a network
The coliving community prioritizes togetherness and collaboration. Your coliving friends are not just neighbors, but they are friends who will always cheer you up, family who will always support you and give you new ideas and opportunities.
International tenants with diverse backgrounds
Make friends from different countries, learn a new language, and listen to unique stories — this is what you will get if you choose to live in a coliving space.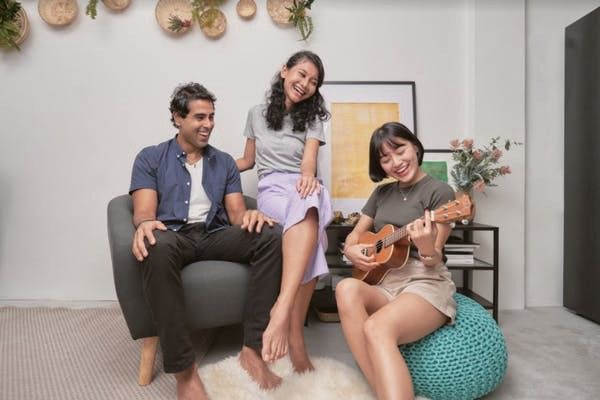 Coliving tenants usually come from a wide variety of countries and backgrounds. This diversity allows the tenants to share experiences, exchange ideas, and expose themselves to new things.
Various exciting community events
The coliving space management will often hold various exciting community events, such as group dinners, art classes, game nights, watching movies together, and so on. Of course, you will not find this if you live in a traditional kost or apartment.
These community events are specially created as a gathering to increase interaction between coliving tenants. You can meet each other, discuss, and share stories. Who knows, from this event you might make new friends, or even, new relationship!
Highly motivated community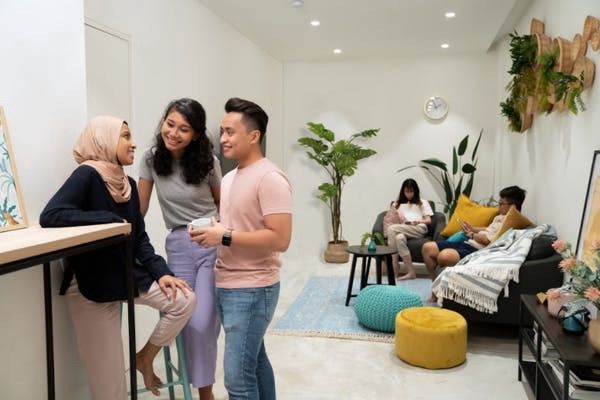 Other than making friends, coliving space can also give you the opportunity to build a business network! Most of the tenants are millennials and gen Z who work in various large companies. Apart from that, there are also entrepreneurs, freelancers, and digital nomads.
This means that you will live with people who are highly motivated, inspirational, and can help you develop into a more visionary person. By building relationships with your coliving friends, you may get new job opportunities, business partners, and clients! Very interesting, right?
Can't wait to build your network by living in a coliving space? Find your coliving unit now by clicking here!