Best area to live in Jakarta
Want to move and settle in Jakarta? It's a good idea to consider the best residential location that suits your needs.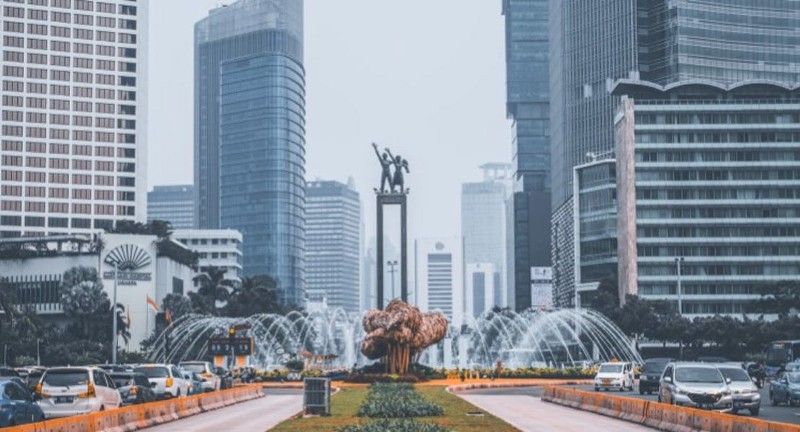 As the capital city of Indonesia, there are many interesting things that we can explore in Jakarta. Everything is available here. With its area spanning 661.5 km², as well as the unique attraction it offers, living in Jakarta will certainly be a memorable experience.
But, if you are planning to move and settle in Jakarta, it's a good idea to carefully consider the residential location to suit what you need. Choosing the wrong location can hamper your mobility due to super congested road conditions.
Here are some of the best locations to live in Jakarta:
Setiabudi
Setiabudi is a strategic residential location for workers in Jakarta. The location is close to a number of office complexes. For example, Kuningan and Sudirman are important parts of the Jakarta Golden Triangle, these two important areas can be easily reached from the Setiabudi area.
In Setiabudi, there are also a number of favorite shopping centers such as Plaza Festival, Plaza Semanggi, Epicentrum Walk, Setiabudi One, Lotte Shopping Avenue, and also various contemporary coffee shops and nightlife spots.
Kebayoran Baru
Kebayoran Baru is one of the new residential areas designed after Indonesia's independence. This area was built with the concept of "garden city" which is often applied by modern property developers. That is why there are many green open spaces that can be found in this area.
Administratively, Kebayoran Baru is a sub-district that becomes the administrative center of the South Jakarta Administrative City. Most of the area is a residential area, and there are also several commercial areas and business centers.
Kebayoran Baru is also the most ideal area to live in. Apart from the comfortable environmental conditions, access to mobility from this area is quite easy.
Menteng
Menteng is one of the most popular elite areas in the city center. This area was originally designed in an integrated manner with other suburban areas, so that it is not only strategic but also modern and comfortable, especially thanks to the presence of urban parks.
With a complete infrastructure and public facilities, Menteng is an ideal location to support a lifestyle. As a residential area, in Menteng, there are not only various elite housing complexes but also many exclusive rental property developments.
Kemang
Kemang, which was originally a farm, has now developed into a very lively residential location, supported by a number of important business centers. This area is also very popular among young people and expatriates.
It's no surprise that you will find a lot of interesting things here. Starting from coffee shops, unique restaurants, modern urban parks, malls, nightlife spots, culinary centers, to modern sports facilities.
Tebet
Tebet is one of the sub-districts located in South Jakarta. Its territory consists of seven neighbourhood: Tebet Barat, Tebet Timur, Kebon Baru, Bukit Duri, Manggarai, South Manggarai, and Menteng Dalam.
Just like Kemang, Tebet is also a popular area among young people in the capital. Here there are many choices of interesting hangout places including cafes, culinary, shopping centers, and various outlets from a number of well-known brands.
Pejaten
If you want to live a bit far from the center of the crowd, but still have easy access to the city, Pejaten is the place. Pejaten is a residential area in South Jakarta consisting of a housing complex and a number of rental properties.
The location itself is bordered by strategic areas. From here, we can reach the best access points to the center of Jakarta to the outer ring of Jakarta area. Don't worry, Pejaten also has various interesting places that you can visit, one of which is Pejaten Village which offers a variety of the best culinary dishes.
With Cove, you can get exclusive units in the best strategic locations in Jakarta, and other interesting benefits that you will get. Find out more info here!