Apartemen VS Kost: Advantages and disadvantages that need to be considered
Thinking about whether to live in an apartment or boarding house? Check out the advantages and disadvantages of the two place.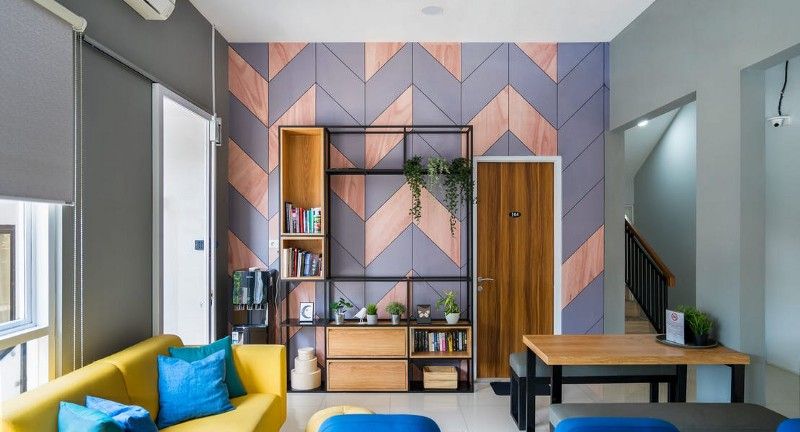 Choosing a suitable place while living in urban areas is often a complicated matter. There are various considerations that must be measured to suit the needs of each person, especially when moving to a new place where everything is still unfamiliar.
Among the many choices of places available, apartments and traditional kosts are never off the list of options. These two types of housing have always been a favorite choice for students, employees, or even married couples.
Both of them have advantages and disadvantages that outperform each other. Whether it's in terms of cost, location, facilities, environmental conditions, security, and last but not least is a matter of comfort.
Between choosing an apartment or traditional as a new place to live, here are the things you need to consider:
The difference between living in an apartment and traditional kost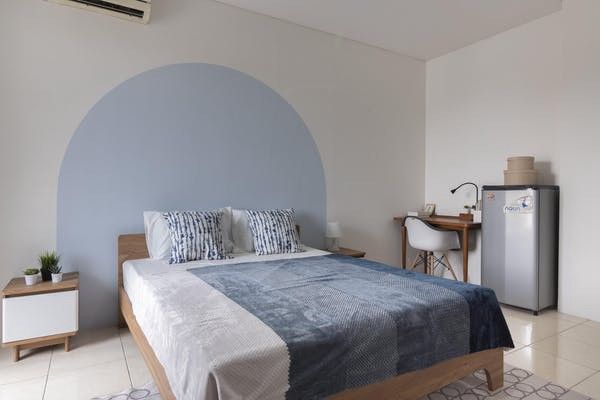 Broadly speaking, what distinguishes an apartment and a boarding house is the services and facilities that the tenants get to support their daily needs.
In the apartment, tenants will be presented with a variety of the best facilities starting from a gym, swimming pool, minimarket, atm, cafe, and some even provide a rooftop restaurant.
Tenants can choose various types of units according to their needs. If you live with your family, there are apartment types that have more than one room.
There are also studio types, loft apartments, alcove studios, and convertible types for tenants who live alone or with a friend.
Meanwhile, in traditional kost, the landlord or manager focuses more on daily needs such as cleaning, laundry, consumption, and so on. This service is usually included in the rental fee, so tenants don't have to bother paying additional fees.
Apartment residents can actually get similar services. But these are all supplementary services. Tenants have to pay extra costs beyond the rental price.
If what you are looking for is efficiency, living in a traditional kost is the best option. You don't need to bother thinking about household matters such as electricity & water bills, internet, cooking, or washing clothes, everything will be handled by the landlord or manager.
But, if you need more ease of access, better privacy and security, supporting facilities and complete furniture, then you should choose an apartment.
In addition, living in an apartment can also provide more comfort with better room management and views.
The cost for apartment and traditional kost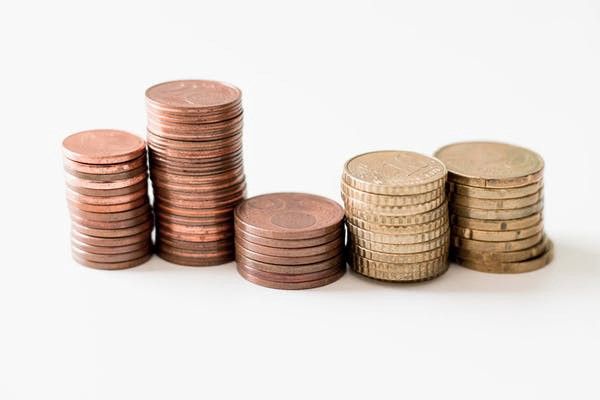 Of the many things that must be taken into account, the main point often lies in rental costs. Especially if you have to choose between living in an apartment and a traditional kost, the difference in the rental fee is very significant.
Even so, everything depends on the type of unit you choose. It is not uncommon for a traditional kost room to have the same rental price as an apartment unit. However, the convenience offered is worth the cost.
Exclusive kost like this provides something most tenants are looking for without having to pay extra for daily household chores. It's just that the facilities and flexibility obtained are not comparable to those offered in the apartment.
If you choose to live in an apartment, the rent is of course higher. Even if there are apartment units that are more affordable, the average quality is poor and uncomfortable to live in.
You can consider living in an apartment if you don't have a problem paying more to get all the best facilities and access.
Cove, a coliving space solution to support all your needs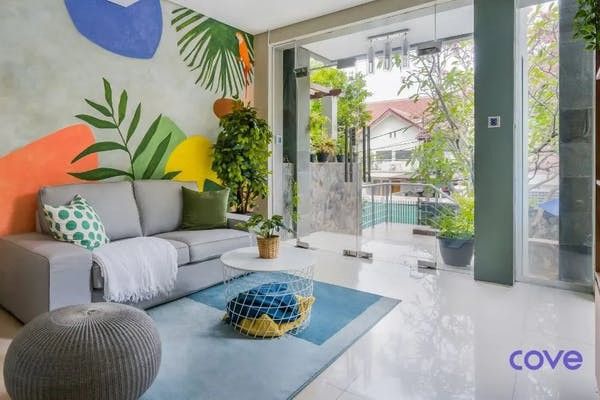 What if there is an option that allows you to have the comfort of living in an apartment as well as the convenience of living in a traditional kost with a more affordable cost and efficient rental system? You can get that with Cove!
Cove offers a coliving concept where all tenants will live under the same roof as a community with various facilities, services, maintenance, and good management.
Our properties are located in a number of strategic areas in Jakarta and its surroundings such as Tebet, Menteng, Pejaten, Monas, SCBD, and Karawaci. You just need to do a search and reservation with practical steps and it's ready to live in just a matter of days! Find out more info by clicking here.