5 Tips to style your room like a content creator
Are you a content creator? If so, you can follow these 5 room decorating tips to make your room more Instagrammable!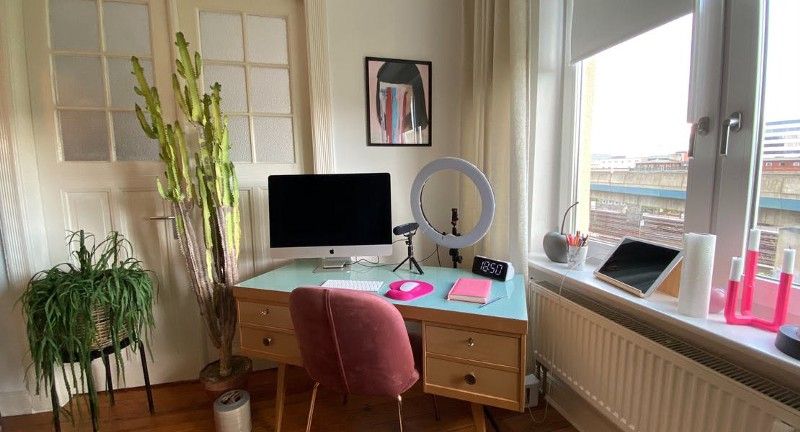 For a content creator, a bedroom is not only a place to rest but also a place to express their ideas and be creative. Therefore, as a content creator, you need to design a room in such a way that it can support your content creation process to keep it fun and effective.
So, what are some room decorating tips for content creators? Let's take a look at the following reviews!
1. Choose the right wall color
The first recommendation is to choose a room color that matches your personality! You can choose pastel colors to liven up the atmosphere of the room, neutral colors to make the room look wider, or mix several colors to give a unique impression.
2. Make sure that your room has good lighting
You certainly don't want your content to look dull just because of bad lighting, right? Therefore, try to choose a room with large windows to get enough sunlight.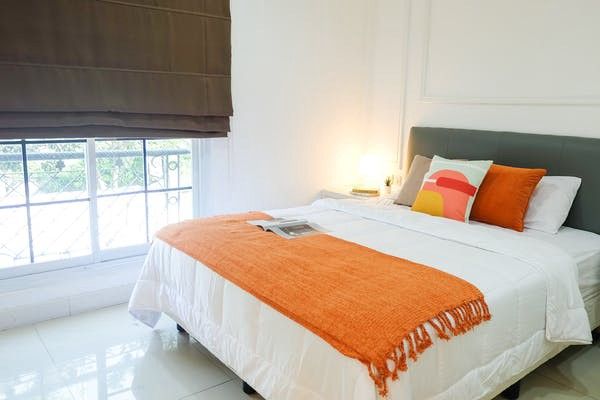 If this is not possible, you can use bright LED lights as supporting lighting. Don't forget to add Tumblr-style fairy lights to make your room more aesthetic!
3. Use aesthetic furniture
Aesthetic furniture is a must-have for content creators, such as floating shelves, bean bags, and tables to beautify the room and make the room look more organized and tidy.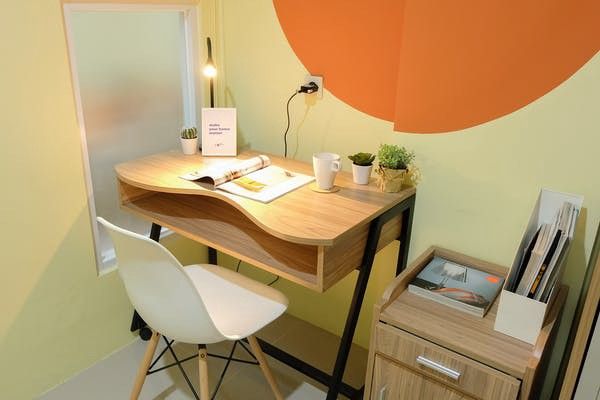 In addition, you can also use this furniture to be used as content, killing two birds with one stone! For example, you can make a video tutorial on how to set up an aesthetic workbench for your followers who are mostly working from home.
4. Make a dedicated space to create content
As a content creator, with no doubt, you have to create a special space as a small studio to create your content.
To make this, you only need to prepare a plain white or colored cloth with a range of 1–3 meters to be used as a studio background, along with the supportive equipment. Adjust the size to your room and needs.
5. Aesthetic decorations
Don't forget to also beautify the space to create your content with a variety of aesthetic decorations. For example, you can use aesthetic mirrors, dried leaves, and flowers, as well as carpets with motifs that match your taste and room theme.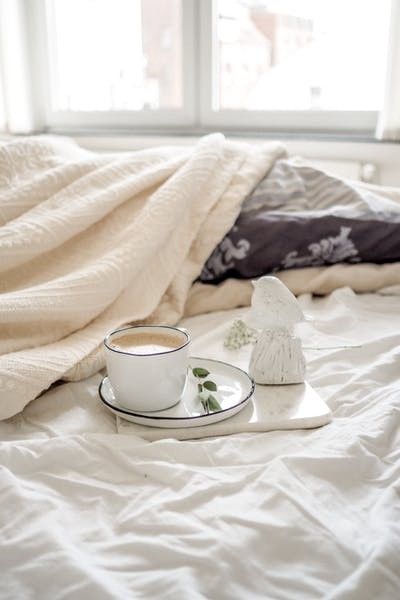 Ta-da! Those are some content creator-style room decorating tips that you can use as a reference. If you want to live in a place with room designs and facilities that can support your work as a content creator, you can try living at Cove.
Not only does it offer aesthetic and spacious rooms, but Cove also provides a communal space that you can use to create content!
Find out more about Cove here!